Weight Loss
Tel: 01282 698 698
Discover How People Just Like You Have Lost Fat and Totally Transformed Their Body Shape When They Had Tried Everything Else and Never Thought They Would With My Proven Weight Loss System
The Most Effective Program Today For Creating 'The Body You Desire In Weeks Not Years' Guaranteed
Weight Loss
Lets face it – these days you cannot pick up a newspaper or a magazine or even turn on the TV without being bombarded with the latest news on what you should or shouldn't eat and for many of us this information is both conflicting and confusing. Eat fat, don't eat fat, eat carbs, don't eat carbs – no wonder we are all confused!
I've spent years researching the rubbish that you read and hear on an almost daily basis to share with you the real truth about weight loss, nutrition and exercise and how you can lose your unwanted fat and change your body shape – permanently.
You may think that your goal is weight loss because that is what you have been conditioned to believe by the endless stream of clever marketing………….and lets face it some of the information is conflicting and in most cases misinformed. You've tried this plan and that plan, and still nothing works. Is it really the weight loss or would you be happy if your body had more tone and less fat? Would you be happier if your clothes fitted you better, no sagging arms and when you stripped down to go on the beach you looked better?
Are You Now Ready To Discover The Techniques That I Have Spent Years Perfecting To Help People Get Into Top Shape?
If you're now ready to be at the top of your game call Adrian on:

01282 698 698

or email Adrian:
info@body-wars.co.uk
Lose the Fat
You are now about to discover the techniques I have spent years researching and perfecting to help people like you to get into top shape – people from all walks of life, from every day ordinary people to professional athletes searching for the ideal body. My system is tried and tested on 'real people' from the 'real world' and based on solid scientific principles. So, no matter what your body type is or your genetics are you can change it and you will lose the fat that you want to lose. Young or old, male or female, it doesn't matter who you are.
If you're ready to change call us now on: 01282 698 698 or email Adrian: info@body-wars.co.uk
I deliver what I promise because I understand You – and I'll Prove It to You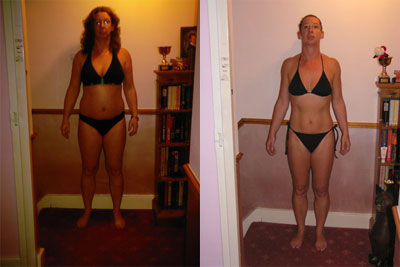 Anne, before and after commencing
Body-Wars programme
I don't know why I can't lose weight. I eat healthily and exercise and still can't lose weight. What am I doing wrong? Sounds familiar doesn't it? I'm asked this question all the time. In fact I've lost count of how many times I've been asked this question.
Eat Healthily and Exercise
Just because you eat healthily and exercise doesn't mean you will automatically lose weight. What is eating healthily and what's exercise? Most of us think we're doing things right when the truth is that for the majority of us we are actually doing things wrong. Most of us need help when it comes to weight loss.You become obsessed with stepping on and off the scales, you won't have your photograph taken because you know you don't look like you did years ago, you won't look in a mirror because you don't like what you see and it keeps you from enjoying your life.
I Lost 4 Stone In Weight And 9 Inches Off My Waist!!
You see I was just like you; I spent years fighting my own personal body issues so I understand exactly how you feel and what you are going through. I wouldn't look in the mirror or get on the scales because I didn't like myself very much – I was 4 stone overweight, I definitely wasn't happy and the information available was ……..you've guessed it, confusing!! So, my promise to you is to create some clarity; to dispel all of the contradiction and conflicting information and to tell you the truth as I know it to be. I'm going to help you with the years of knowledge, skills and abilities that I have developed working with real people to help you achieve your goals and most importantly to ensure that you maintain and sustain them.
Health and Fitness
I am proud of my centre and all that it achieves and I am proud of my programs and equally as proud of the clients that I train and what they have achieved. I am also proud of the fact that the Body Wars centre is the only specialist weight loss centre in the UK offering a 'complete' approach to health and fitness and you are about to discover what it is. You will definitely NOT find a one diet fits all approach here.
"Accept responsibility for your life. Know that it is you who will get you where you want to go, no one else."– LES BROWN
You Are About To Discover a Complete Proven System for Weight Loss That Works – Guaranteed, The 'Body-Wars 4 Pillar Synergy System'.
The 'Body Wars 4 Pillar Synergy System' approach is just one of a variety of services written and tested by Body Wars that perfectly complement the company's holistic approach to client treatment – your treatment, helping to ensure that we remain forefront in the cutting edge of fitness, rehab and performance sport training – delivering the results that you want! Here are the 'four pillars' that the Body Wars system covers: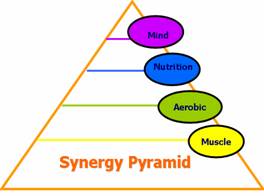 Pillar 1 – The Mind
"Emptiness is a symptom that you are not living creatively. You either have no goal that is important enough to you, or you are not using your talents and efforts in striving towards an important goal."– MAXWELL MALTZ

So, you want to change your exterior appearance? But what you don't know is that your appearance is more a reflection of what's going on on the inside. What we have found through years of research and study is that you'll never look good on the outside until you change what's going on on the inside and that's exactly why so many people don't achieve or more importantly don't maintain their weight loss goals. It's important that you understand WHY you feel the way you do and WHY you've failed in the past, AND that you learn how to control IT, instead of IT controlling you!!
You see, it's a bit like trying to change your reflection in a mirror without changing your physical appearance – ITS NEVER GOING TO HAPPEN!! Do you know that even athletes employ sports psychologists? In fact, I saw a report quite recently documenting how a top golf professional had employed not one but two psychologists to help him achieve his goal – that's how powerful the mind is and that's how seriously they take it. They KNOW it's their own mind that stops them achieving.
I promise you that you will literally be able to watch your self esteem and confidence sky rocket as you re-program yourself for a complete life style change.
If you're now ready to be at the top of your game call Adrian on:

01282 698 698

or email Adrian:
info@body-wars.co.uk
Pillar 2 – Nutrition
Are you starting to look like the food you eat and at the times you are eating it?
Do you know that to fatten sumo wrestlers they give them one huge meal per day in the evening? When do you eat your biggest meal?
Each one of us has a unique blue print. The technical term for that is Bio Individuality – meaning that we are all different, so therefore, your nutritional program should be different. We have spent years working with 100's of existing clients developing and thoroughly testing a nutritional program that we guarantee to work 100% of the time. What's more we are so sure of our program that Body Wars are the only centre in the North West to offer a full money back guarantee – who else do you know in the health and fitness industry that is so sure about what they do that they offer a money back guarantee?
<<please click here to read more on our money back guarantee>>
Through our individual personal assessment and a detailed questionnaire our highly qualified Body Wars nutritional experts will advise the precise foods and food groups you should be consuming for optimum health and fitness.

This highly personalised and rigorous approach means a dietary regime tailored specifically to each individual client needs, totally compliments your tailored fitness plan and is world away from the catch-all advice and diet plans offered by the majority of health and fitness clubs and trainers.
Pillar 3 –Aerobic/Anaerobic Exercise
"It doesn't take a second longer to do an effective exercise as it does to do an ineffective exercise" Adrian Burton – Body Wars
Whatever your chosen torture; treadmill, running machine or exercise bike, we'll show you how to spend less hours on these things. In some cases this equipment can be counter productive and actually help you to gain weight!!
Body Wars will show you how to spend less time exercising creating results with maximum effect, the results that you want. We'll show you how to make weight gain a thing of the past!!
If you're now ready to change your life call us now:
01282 698 698 or email Adrian:
info@body-wars.co.uk
Pillar 4 – Muscle
What does health and wellness look like to you?
Most trainers will train you how they want to train you & not according to what you set out to achieve. Together we'll establish what your long term goals are. Our programs are an investment in yourself and will help to create clarity and strategies to take you and your body to a higher level, a healthy future leading to a successful balanced living with the results that you desire.
"Our greatest weakness lies in giving up. The most certain way to succeed is always try just one more time."– THOMAS EDISON
You know nothing moves until you have made a decision firstly for it to do so and secondly until you have taken the desired action. The important thing that you need to remember is that you can get the body you desire and sometimes quicker than you could ever imagine. Never give up! You have all the tools that you will ever need to help you right here with the Body Wars '4 Pillar Synergy System'.
If you are serious about taking control of your weight loss and I think that you are then make a commitment to yourself right now, make a decision and take the required action. Call Adrian on 01282 698 698 to discuss how Body Wars programs can assist you in achieving your goals or email: info@body-wars.co.uk for further information.